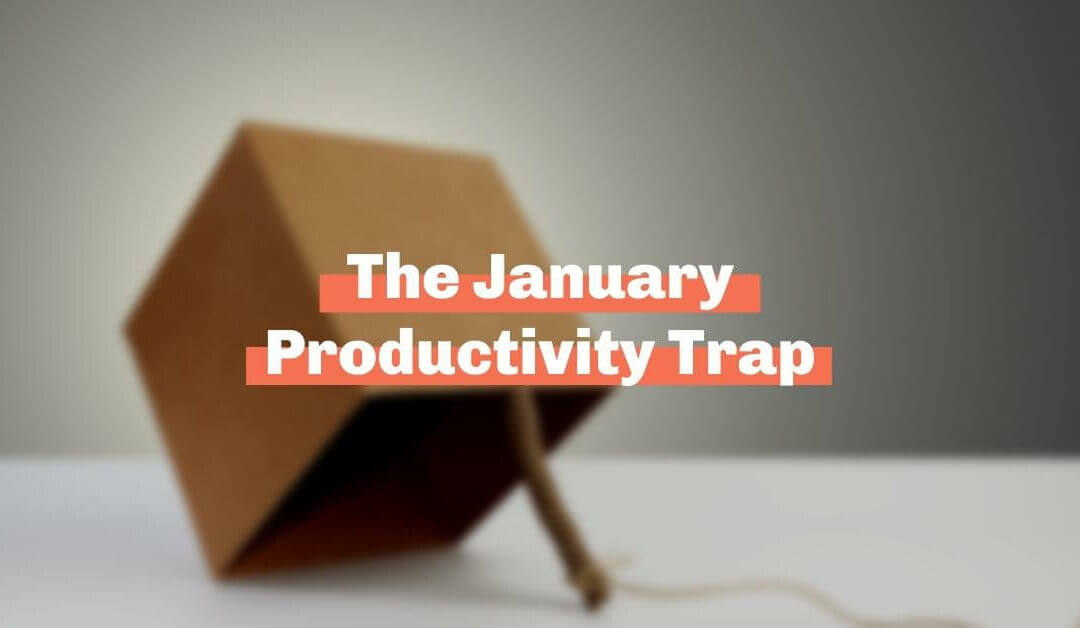 We know we're belated on our 2022 well wishes, but we took January off from the newsletter (all the praise hands for self-created breaks!). Now, we're back in your inbox, hoping you're feeling well-rested, inspired, and ready to tackle the year ahead.
When we flipped our calendars to January a couple of weeks ago, we realized something. We were already swamped.
Somehow, this always happens. We head into the new year with BIG goals (new year, new you, right?)—and then those goals start eating us alive. We decide to be extra productive, and then realize that (surprise!) we're human. We were already productive. There really isn't much more room to accelerate.
That January-must-be-full-of-big-goals-and-hustle thing? It's a trap.
What if, instead, you let this year look…normal?
What if you took your foot off the gas and just did your job?
What if you continued to prioritize your mental health and your personal interests and your time instead of trying to accomplish all the things?
What would that do to your calendar and your goals?
Because, yes, it's a new year. But you aren't any good if you aren't taking care of yourself.
Here at Swell+Good, we're all about practicing what we preach, so here are a few things we're trying in 2022:
No-deadline Fridays. You already know that we love cancelling meetings. So we scrapped as many Friday meetings as possible. Then, we moved all of our deadlines to Thursdays or Mondays. It gives us a chill start to the weekend—and lets team members take every other Friday off while others cover anything that comes in hot. 
Dedicated time for learning. Somehow, our own projects always fall to the bottom of our lists. Other priorities take precedence and we never get to our own stuff. So we problem solved and blocked our calendars with dedicated brainstorming time. 
Snacks. Ok, this isn't new. But we are not good at our jobs when we forget to eat. Put kindly, we know when one of our teammates has skipped lunch (the hangry life is real!). So we're making time to eat. Or nap. Or take a walk around the block. We're better when we do. 
What's on your list? What goals do you have for 2022 that are for you—not for the hustle? Let us know by replying to this email!