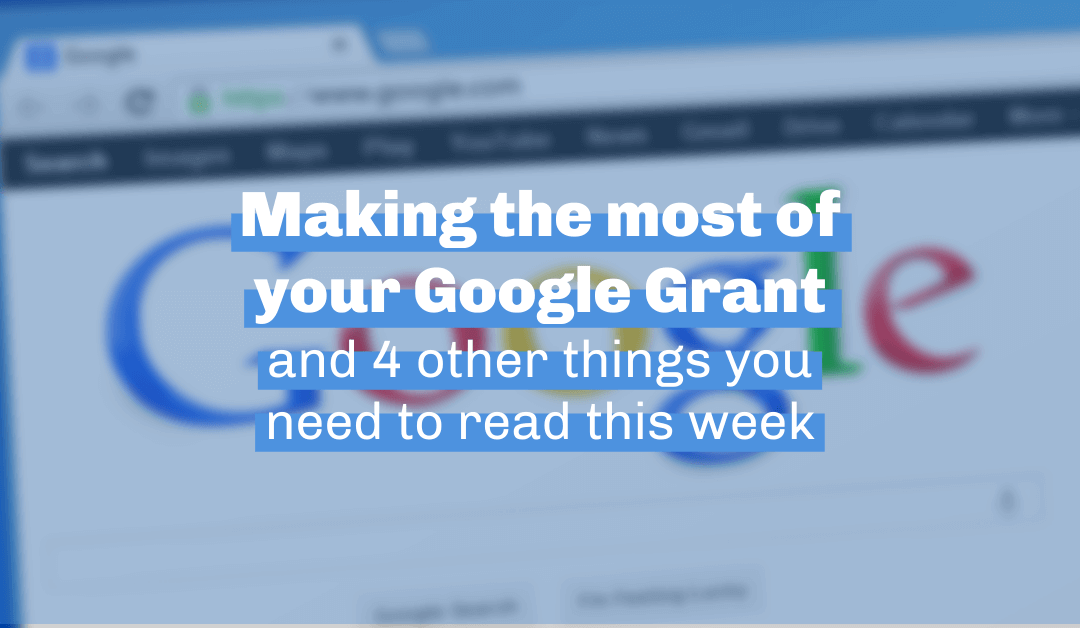 1. Speak 🗣 up and be heard.
Since its launch in 2020, marketers have been chatting about Clubhouse, the limited-access social network where users can jump into audio rooms together. The app draws users in by promoting off-the-cuff, unplanned, and fast-paced conversations. It invites people to tell stories, meet interesting people, and share ideas about various topics. It's too early to get a read on the longevity of Clubhouse, but nonprofit marketers are already finding value in the platform.
Four reasons your nonprofit should try Clubhouse [via Swell+Good]
2. Make the most of your 💸 Google Grant.
You got the Google Grant. Hooray! So now what? The average nonprofit doesn't utilize the full $10k of ad credit the grant provides every month. Learn how to take advantage of the ad credit bonanza so you're not leaving money on the table. From keyword research to analytics, these tips have you covered.
Five tips for Google Grant success. [via Nonprofit Hub]
3. Refresh 🔄 your grammar knowledge.
You probably know the difference between loose and lose, but do you know how to stay in parallel when writing lists? Does your organization have an official stance on the Oxford comma? When your grammar is on point your message takes center stage!
Do you make these common grammar mistakes? [via Copyblogger]
4. Content is 👑 king.
The adage exists because it's true. Telling powerful stories helps you reach more people and raise more support. (Need help getting started with content marketing? Let us know!) But how do you know if these efforts are working? Contently's ten-step Content Measurement Maturity Model helps you evaluate your work and make smarter decisions around content in the future.
Make content marketing worth your while. [via Contently]
5. Get that psych degree 🎓 you always wanted.
If you're looking to attract and expand your audience (let's be real, who isn't?), it's time to take a page from your old psychology textbook. From the paradox of choice to the fear of missing out, learn how to grow your audience by appealing to the most human of behaviors.
Avoid FOMO and other psychology tricks to improve your marketing. [via Content Marketing Institute]